Welcome to America's Great Christian Network Serving Over Two Million People in Eastern Washington State, Northern Idaho, and Northeastern Oregon and Around The World Via The Internet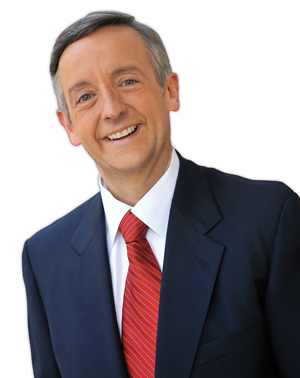 Many of you have asked for a daily teaching ministry with sermons that would not hesitate to share what the Bible says about such subjects as same-sex marriage, cults, the Muslim religion and many other topics that are involved with our society and daily living today.
You asked and ACN has responded with the teaching of Dr. Robert Jeffress at 11am on your ACN network affiliated station. His program is called "Pathway To Victory".
Dr. Jeffress is not afraid to take a Biblical stand on what some consider to be too controversial. While a pastor in Wichita Falls in 1998, Jeffress sought to have two children's books about children with gay or lesbian parents removed from the public library.
In 2008 Jeffress, shared what the Bible said in a sermon entitled "Gay Is Not OK".
In September 2010, Jeffress called Islam an "evil, evil religion," and in December 2010 he established a "Naughty and Nice List" in which businesses were identified based on whether or not they openly celebrated Christmas. He stated in an interview that he wanted to do something positive to encourage businesses to acknowledge Christmas and not bow to the strident voices of a minority who object to the holiday. An outspoken opponent of same-sex marriage, Jeffress has described such marriages as being "counterfeit."
This is a pastor that will deliver daily, Biblically based messages, that fulfills the addition that many ACN listeners have requested.
Dr. John G. Mitchell on the Unchanging Word program is now heard daily at 3:30pm to provide the most powerful afternoon teaching hour on Christian Radio. He is teamed with James MacDonald from 3 to4pm on your local ACN network affiliated Christian station.
Dr. Robert Jeffress is Senior Pastor of the 13,000-member First Baptist Church, Dallas, Texas and a Fox News Contributor. He is also an adjunct professor at Dallas Theological Seminary.
Dr. Jeffress has made more than 2000 guest appearances on various radio and television programs and is a Fox News Contributor.
Dr. Jeffress is the author of 24 books including "Why Your Eternal Future Matters Today", and his newest book, "A Place Called Heaven: What Jesus Is Preparing For You", to be released September 2017.
Dr. Jeffress graduated from Southwestern Baptist Theological Seminary with a D.Min., a Th.M. from Dallas Theological Seminary, and a B.S. degree from Baylor University. In May 2010, he was awarded a Doctor of Divinity degree from Dallas Baptist University. In June 2011, Dr. Jeffress received the Distinguished Alumnus of the Year award from Southwestern Baptist Theological Seminary.
Dr. Jeffress and his wife Amy have two daughters, Julia and Dorothy, and a son-in-law, Ryan Sadler.
---
1050 AM is now back home, back where it started with the best Bible teachers in the country, as the newest affiliate of the American Christian Network. KFIO, The Magnificent 1050 AM, provides Christian programming to a wide area previously without local Christian radio. Reception reports have been phenomenal . For your reception report, email KFIO@KFIO.info.
History of 1050 AM and the historic KFIO call letters click HERE!
---
"Eyes On Washington" is one of Seattle's most popular radio programs among Christians. It is produced through the Salem Christian stations in Seattle and has been a primary source of "straight talk" about state and national issues of importance to Christians, from a Biblical perspective.
The program features Pastor Marty McClendon and Doug Basler. A special state wide weekly version of Eyes On Washington is now heard Saturdays at its new time of 11am on the full ACN radio network.
Pastor McClendon can be reached by mail at the following address:
PMB 173, 5500 Olympic Drive, Suite H 105, Gig Harbor, Washington 98335. Telephone 1 800 738 1474.
---
The Bible Answer Man with Hank Hanegraaff is now heard on the full ACN radio network daily at 8pm.
Widely regarded as one of the world's leading Christian authors and apologists, Hank is deeply committed to equipping Christians to be so familiar with truth that when counterfeits loom on the horizon, they recognize them instantaneously.
Through his live call-in radio broadcast, Hank equips Christians to read the Bible for all it's worth, answers questions on the basis of careful research and sound reasoning, and interviews today's most significant leaders, apologists, and thinkers.
Hank is heard live on KTW AM and FM and the live LBS network streaming. Phone in and participate between 3 and 4pm weekdays and then tune in at 8pm and hear yourself on national radio. Phone toll free 1 888 275 4265.
---
Gary Randall mentioned on his November 9th program on ACN that Dr. Jess Read was the last person to cross the Tacoma Narrows Bridge before it went down in 1940. Yes, that was Tom Read's father. Now, you can read the rest of the story.

Click HERE!
---
Dr. James Dobson and his son have a new program, Dr. James Dobson's Family Talk, weekdays at 6pm, exclusively on ACN.
Have Dinner With Dobson weekdays at 6pm on ACN
On EYE ON, Sundays at 12:30pm, On EYE ON, will travel to Kennewick, Washington this Sunday.

---
Here is a picture of the ACN and LBS icons that you will find at your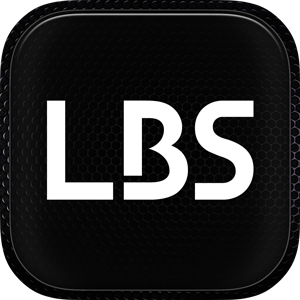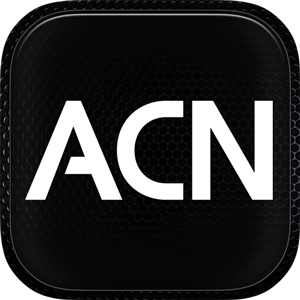 cellphone app store. Go to your app store on your cell hone and click on the black and white ACN icon and download the free app. The icons, as pictured, will be available on your phone. Simply click on the icon and the ACN network audio will start playing through your cell phone. After you download the ACN free app, then go back to the app store and download the LBS app. The iPhone and Android cell phones have the app available now for downloading.
For the Blackberry and other cell phone, click on ACN to listen to the ACN network and click on LBS to listen to the Liberty network.
---
Want a complete ACN program schedule or a schedule for any of the ACN network affiliates? Simply click on EMAIL and email us your name, full postal mailing address and the affiliate to which you listen: KSPO 106.5 FM Spokane, KTRW 630 AM Spokane, KYAK 930 AM Yakima, KGDN 101.3 FM Tri-Cities/Walla Walla, KTAC 93.9 FM Moses Lake/Othello, KTBI 810 AM Wenatchee and Central Washington.
---
If you do not already receive the 810 Club email programming bulletins, email 810Club@810Club.org now and ask to be placed on the list. Simply click on the radio.
---
ACN CEO, Tom Read, answers listener's questions that have been asked by 810 Club members. You can also email ACN with your questions.
Click here for ASK TOM READ.
---
The Unchanging Word with Dr. Mitchell Now On Each Weekday At 3:30pm.
Listen to Patriot Radio with Matt Shea Tuesday and Thursday and Kevin Wolter on True Wealth, sponsored by Coins Plus, Monday, Wednesday, and Friday at 4pm and again at 9pm on ACN. To contact True Wealth, email Info@coinsplus.com.
---

Chiropractic Care * Corrective Exercises * Lifestyle Advice * Nutritional Counseling * Massage Therapy * Spinal & Postural Screenings Northpointe Office 509-464-2273 Monroe Office 509-326-3795 www.houkchiropractic.com
Hear Dr. Houk on ACN Saturdays at 6am and KTW Saturdays at 7:00am and 1:30pm. Sundays at 8:00am.
---
God, Family and Country with David Taylor Guest: Jason Overstreet
This week, on God, Family and Country, April 29th, David and Jason discuss former VP Joe Biden's coming trip to Seattle to discuss urban growth. Yes, we have some thoughts on that. Also, the Legislature is in it's first week of the first Special Session of 2017; hear our breakdown here. Finally, the latest NICS Now numbers are out. How does Washington rank, we'll tell you. All this and more, this week, on God, Family and Country.

ACN : Saturday 10:30am
---
Steven Maggi Show
This week, April 15th, you'll hear what the future of gaming in Nevada is from Rick Valotta of the Las Vegas Review Journal. This time, it's not just luck, but skill. Later in the show, part 2 of our conversation with Stephan Al, urban designer and author of the book "The Strip," which was featured in the Wall Street Journal. Finally, your Vegas Insider describes one of the best permanent shows in town.
ACN Network: Saturday 7:00am KTW LBS Network: Saturday 6:00pm
IT SEEMS TO ME with TOM READ Guest: Fred Foy - Lone Ranger Announcer
One of the most popular radio programs of the 40s and 50s was The Lone Ranger. Fred Foy was the long time announcer and narrator of that program and later the announcer for the Dick Cavett TV program. Fred and host Tom Read share Fred's fabulous career during the great era of old time radio and how the radio dramas were produced.

ACN Network: Saturday 8:30am, 12 Noon, 4:00pm, 5:30pm Sunday 7:00am
KTW - 630 AM 96.5 FM: Saturday: 6:00am, 8:00am, 1:00pm Sunday: 7:30am, 10:00am, 5:30pm
---
Liberty and Posterity with Ron Higgins
The Liberty and Posterity program this week (to be broadcast Saturday, April 22) discusses, from a Biblical and Constitutional perspective, the alarming moral state of our society as evidenced by the selection by Aaron Klein, Breitbart's Jerusalem bureau chief and senior investigative reporter, of a producer of sodomite pornography to be a guest on his "Aaron Klein Investigative Radio Show" and defend "our values" from Muslim influence, and the assault on our First Amendment freedoms of religion, speech, and the press by a zealous pro-abortion student at Washington State University, Pullman.

ACN Network: Saturday 10:00am
LBS Network: KTW - 630 AM and 96.5 FM Sunday 1:30PM
---
John Jacob Program
This Saturday, April 22, John Jacob is joined by Pastor Shahram Hadian of Truth In Love Ministries. They will be discussing the recent threat by an armed Muslim who live streamed himself brandishing weapons from the parking lot of the Christian event while Pastor Hadian was speaking inside. The true tragedy is that the prosecutor in that community refuses to press charges. Learn more on Saturday from 9am to 9:30.
LBS Network: KTW - 630 AM and 96.5 FM Saturdays 9:00am
---
JOHN LOEFFLER'S STEEL ON STEEL - The Alternative News Radio on KTW Sundays at Noon and on ACN Saturdays at 6pm.
IMPORTANT NOTE: John has lost one of his sponsors due to sudden unemployment. We need a new family to step forward as a participating sponsor to keep John on the air. Email ACN@ACN.cc and tell us the monthly amount you can invest in freedom by helping to sponsor John.
<![if !supportEmptyParas]> <![endif]>Steel on Steel is made possible and sponsored by
Eric Katzer of Westcoast Window Cleaning of Spokane. Phone 509 325 9484.
---
ACN announces the program "Hear It Again". The purpose is to hear again some of the great Bible teaching radio programs of the 40s and 50s. The series is now presenting historic programs of the Old Fashioned Revival Hour. "Hear It Again" is being aired Sundays at 10pm.
The story of the Old Fashioned Revival Hour traces the history of religious broadcasting in the United States. For the background and history of this program that featured Dr. Charles E. Fuller, click on the FULL STORY.
---

---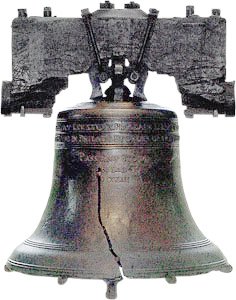 Mity Mike says, "KTAC is now an affiliate of th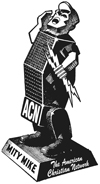 e
Liberty Broadcasting System".
ACN - Its All You Need