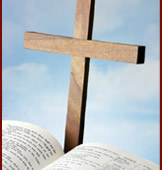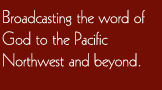 How do I download the ACN and LBS network free Apps and Listen to ACN and LBS networks on my computer?
Mail address:

ACN Network
PO Box 31000
Spokane, WA 99223
Email: acn@acn.cc
Phone: 1-509-443-1000
The finest Christian Bible teachers and leaders in the world are all on ACN:
Focus On The Family

Dr. David Jeremiah

Pastor Bob Davis

Irvin Baxter

Dr. Chuck Missler

Alistair Begg

Chuck Swindoll

James McDonald

Adrian Rodgers

Pastor Ashley Day

Dr. Charles Stanley

Dr. Joseph Fuiten

Dr. Jonathon Hansen

Dr. Vernon McGee

Layman Dean McCarty

R.C. Sproul

Pastor Bob Davis

Pastor Cody Francis

Dr. John G. Mitchel

Pastor Gary Randall

Dr. James Dobson

Pastor Richard Lee


The 810 Club is now able to process your credit cards with security through a Christian company.
You can now make a gift to the 810 Club on line with your credit card. Click here.
We want to thank those of you who have been providing financial assistance to the 810 Club by using your credit card on line, above.
Request the weekly email programming bulletin from the 810 Club.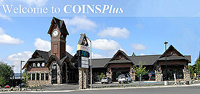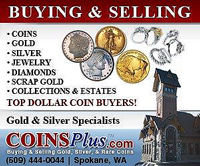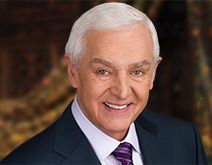 David Jeremaih heard in a three state area on your local ACN network affiliated station.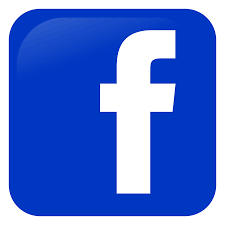 Welcome to America's Great Christian Network Serving Over Two Million People in Eastern Washington State, Northern Idaho, and Northeastern Oregon and Around The World Via The Internet
---
---
TACOMA NARROWS BRIDGE AND JESS W. READ, M.D.
The Doctor and the Bridge
By Jess Read, MD as told to his son, Tom Read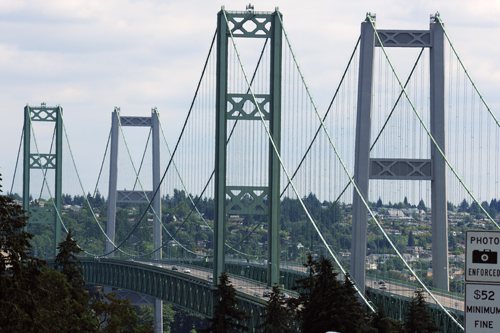 How is a prominent Tacoma, Washington Physician and Surgeon connected with the original Tacoma Narrows Bridge?
What part did Dr. Jess Read play in the history of the 1940 Narrows Bridge?
(November 9th, 2015) - Seventy-five years ago today, November 9th, 1940, residents of Tacoma, Washington turned on the local radio news on KMO and KVI and learned that the Tacoma Narrows Bridge had collapsed into the cold and wind driven water below.
It was reported at the time, and years later in various stories about the construction problems with the bridge, that my father, Dr. Jess W. Read, was the last person in a car to cross the bridge.
What has not been reported in the history books is why my father was crossing the Narrows Bridge that morning, or that he took most of the pictures that have been published through the years of the bridge collapsing, and how it happened that dad had cameras with him that morning.
To understand the fascinating story, you need to know a little about Jess Read. He was a Stanford medical graduate as was his father before him, Wilmot D. Read, M.D. Growing up, Jess loved and studied photography. I have always referred to dad as an "amateur-professional photographer". Obviously an amateur because his profession was medicine. But he was truly a professional photographer.
Serving on General George Patton's medical staff, dad was cleared to take pictures during the war. I remember him showing me home movies which were actually documentaries. Dad had a complete film developing lab in the basement of our home in Tacoma.
It was well known by 1938 that Tacoma was promoting the idea of a bridge to connect Tacoma with the Gig Harbor area. What better subject for one of Dr. Read's film documentaries than the construction of a 2800 foot bridge that would be the third longest span, at the time, in the world.
From the very beginning, dad told me, he starting filming the building of the bridge. Some of the contractors were taking still pictures as the construction went along, but dad was the only known photographer filming a documentary on the building of the Tacoma Narrows Bridge.
Dad was out at the bridge construction site so often, he became known to the contractors, workers, and later, employees.
The bridge was dedicated on July 1, 1940 with a speech by then Washington Governor Clarence Martin, which of course was carried on KMO and I think also on KVI, Tacoma's two radio stations at the time.
Dad became aware almost immediately of the left to right rolling sensation of the bridge while driving across from Tacoma to Bremerton and back, taking motion pictures on every trip, while mother or other friends did the driving.
Heavy bags were attached to each side of the bridge in an effort to stabilize the motion of the roadway. The two lanes were very narrow because the bridge itself was narrow. Dad indicated it was almost a tight fit when cars passed each other going in opposite directions. So on windy days when the roadway way rolling, it was a little unsettling. All of this dad caught on movie film.
Because of this motion of the cement roadway, especially on windy November days, people starting referring to the Tacoma Narrows Bridge as "Galloping Gertie".
Seventy-five years ago on a windy, chilly morning of November 7th, 1940; the movement of the bridge was worse than ever. Winds reached gusts of 40 plus miles per hour. Dad was making his early morning rounds at the hospital and was planning on going out to the bridge to take more pictures after lunch. So he had his cameras in his car. He received a phone call at the hospital, according to my mother, from a friend who worked in the toll booth on the Tacoma side of the bridge. He told dad that there was really violent movement in the bridge both left to right but now he could see the roadway moving up and down. He told dad he should get out to the bridge right away.
Having just finished seeing his last patient, dad corralled someone at the hospital to come with him and drive his car to the Narrows Bridge. From the Tacoma toll booth, it appeared that the bridge had settled down a bit so dad's car was allowed to go across the bridge. But within seconds the wind was stronger than ever and the toll booth closed the bridge on both ends.
That is important because no one, no car was allowed to go onto the bridge after dad's car. About that time, photographers and reporters started to arrive at the Tacoma side but were not allowed to walk or drive over the bridge.
Dr. Jess W. Read was the ONLY person who was driving across the bridge taking pictures from the passenger side of the front seat. Dad told me he held the movie camera totally still and you can see in the pictures that the cement roadway of the bridge rose so high as to totally obscure your vision. All you could see out the window of the car and in his motion pictures, was cement in front of you. That was a frightening sight. I asked dad if he felt the bridge was about to collapse and he said yes that because the roadway was now not only moving from left to right but also up and down. It became obvious that the structure could not stand an up and down motion and a cross motion at the same time.
God was with dad as he finally got the car to the end of the bridge on the Bremerton, Gig Harbor side. He immediately stopped safely, and turned around and started taking pictures of the bridge looking back toward Tacoma. I made a point of asking him if there were any other photographers on that side of the bridge and he said that he was the only one.
The pictures show that the first section to raise in the air, split open, and plummet to the icy water below, was closer to the Bremerton side then the Tacoma side of the bridge and that is why dad got such a great picture of that section collapsing.
You have seen, I am sure, many of dad's pictures taken that fateful day. However, assumptions have been made through the years that pictures of the first section to go down were taken by a newspaper and private photographer. But that generally was not the case. Remember that no one was allowed on the bridge after dad's car and press cameras in 1940 did not have zoom lens as we have today. They were big 4x5 sheet film cameras like you see in old movies. Those cameras were simply not able to "zoom" in for a close up of the section of the bridge closer to Bremerton.
Dad's position on the Bremerton side of the bridge, is what made those pictures possible.
What happened to dad's pictures, movies and stills, and his documentary on the bridge from day one? Not being a reporter or in the commercial photography business, dad told me he donated his pictures so that they could be used by historians. From what I can tell, somewhere along the way, the original group to which dad donated his films, sold or made them available to others as they have shown up through the years with no photographic credit to Dr. Jess Read and in fact I have seen some credited to all sorts of firms, individuals, and organizations. Dad was obviously not looking for fame or publicity by virtue of his Narrows Bridge pictures or his first hand experience as the last car to go across the bridge. However, others did so. Dad was too professional and too busy in the medical profession.
Dad and his friend from the hospital had to drive home the long way through Olympia to get back to Tacoma. I think the toll booth friend of dads, who phoned him at the hospital, told reporters that Dr. Read was the last car to safely make it across the first Tacoma Narrows Bridge. So by the time dad got back to Tacoma, KMO and KVI were calling wanting dad to come on the air and share his first hand report.
KMO in 1940 I think was affiliated with the Mutual Broadcasting System radio network and as I recall, dad said he was on the coast to coast Mutual network from the KMO studios in downtown Tacoma, nation wide. KVI was the CBS Radio Network affiliate for Tacoma and later that evening dad was also coast to coast on CBS from the Rust Building studios of KVI.
Now you know "the rest of the story". How a well known Tacoma MD knew so much about and was part of the history of the first Tacoma Narrows Bridge.
An interesting PS to the story is the fact that Hallett French, an insurance agent from Seattle, served time in the Washington State Penitentiary in Walla Walla. French was convicted of grand larceny as he deposited $8000.00 in premium funds for insurance on the bridge, in his personal bank account without paying the premium to his firm.
Can you imagine the shock that Hallett French must have felt as he very possibly heard Dr. Jess Read on the local Mutual and CBS radio affiliates talk about the collapse of the Narrows Bridge on a local Idaho radio station where he was vacationing?
Tom Read
Thank you.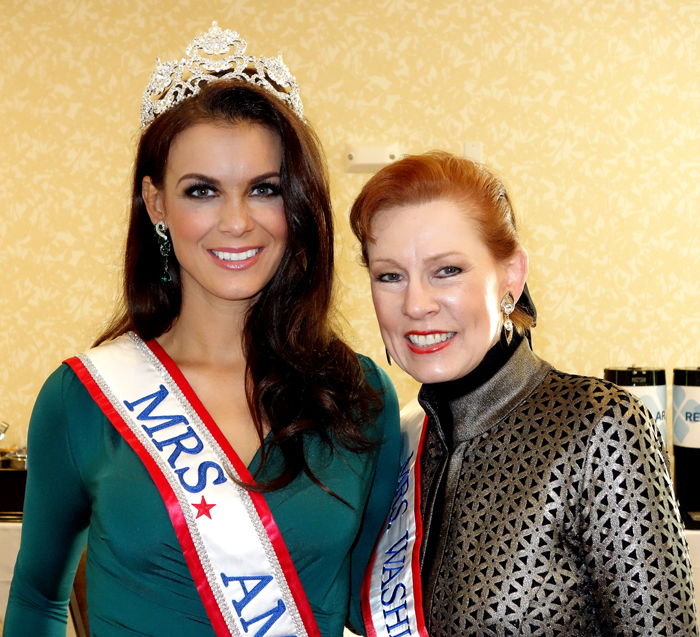 Moses Lake and Ephrata, home of KTBI and KTAC, can be justly proud that the national title holder, Mrs. America, is Natalie Luttmer. Yes, Mrs. America 2017 is a resident of Moses Lake and the former Mrs. Washington 2016, and Mrs. Moses Lake. Natalie, pictured above with ACN's Melinda Read, who was covering the Mrs. Washington Pageant 2017 for KTBI and KTAC and appeared on stage at the Pageant as a former Mrs. Washington.
---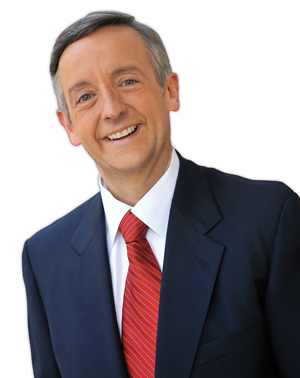 Many of you have asked for a daily teaching ministry with sermons that would not hesitate to share what the Bible says about such subjects as same-sex marriage, cults, the Muslim religion and many other topics that are involved with our society and daily living today.
You asked and ACN has responded with the teaching of Dr. Robert Jeffress at 11am on your ACN network affiliated station. His program is called "Pathway To Victory".
Dr. Jeffress is not afraid to take a Biblical stand on what some consider to be too controversial. While a pastor in Wichita Falls in 1998, Jeffress sought to have two children's books about children with gay or lesbian parents removed from the public library.
In 2008 Jeffress, shared what the Bible said in a sermon entitled "Gay Is Not OK".
This is a pastor that will deliver daily, Biblically based messages, that fulfills the addition that many ACN listeners have requested.
Dr. John G. Mitchell on the Unchanging Word program is now heard daily at 3:30pm to provide the most powerful afternoon teaching hour on Christian Radio. He is teamed with James MacDonald from 3 to4pm on your local ACN network affiliated Christian station.
---
1050 AM is now back home, back where it started with the best Bible teachers in the country, as the newest affiliate of the American Christian Network. KFIO, The Magnificent 1050 AM, provides Christian programming to a wide area previously without local Christian radio. Reception reports have been phenomenal . For your reception report, email KFIO@KFIO.info.
History of 1050 AM and the historic KFIO call letters click HERE!
---
"Eyes On Washington" is one of Seattle's most popular radio programs among Christians. It is produced through the Salem Christian stations in Seattle and has been a primary source of "straight talk" about state and national issues of importance to Christians, from a Biblical perspective.
The program features Pastor Marty McClendon and Doug Basler. A special state wide weekly version of Eyes On Washington is now heard Saturdays at its new time of 11am on the full ACN radio network.
Pastor McClendon can be reached by mail at the following address:
PMB 173, 5500 Olympic Drive, Suite H 105, Gig Harbor, Washington 98335. Telephone 1 800 738 1474.
---
---
Gary Randall mentioned on his November 9th program on ACN that Dr. Jess Read was the last person to cross the Tacoma Narrows Bridge before it went down in 1940. Yes, that was Tom Read's father. Now, you can read the rest of the story.

Click HERE!
---
Dr. James Dobson and his son have a new program, Dr. James Dobson's Family Talk, weekdays at 6pm, exclusively on ACN.
Have Dinner With Dobson weekdays at 6pm on ACN
On EYE ON, Sundays at 12:30pm, On EYE ON
---
Here is a picture of the ACN and LBS icons that you will find at your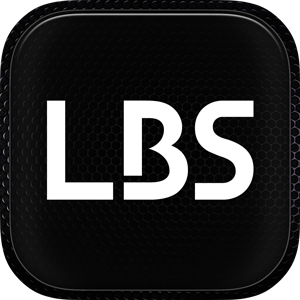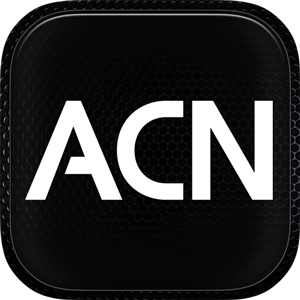 cellphone app store. Go to your app store on your cell hone and click on the black and white ACN icon and download the free app. The icons, as pictured, will be available on your phone. Simply click on the icon and the ACN network audio will start playing through your cell phone. After you download the ACN free app, then go back to the app store and download the LBS app. The iPhone and Android cell phones have the app available now for downloading.
For the Blackberry and other cell phone, click on ACN to listen to the ACN network and click on LBS to listen to the Liberty network.
---
Want a complete ACN program schedule or a schedule for any of the ACN network affiliates? Simply click on EMAIL and email us your name, full postal mailing address and the affiliate to which you listen: KSPO 106.5 FM Spokane, KTRW 630 AM Spokane, KYAK 930 AM Yakima, KGDN 101.3 FM Tri-Cities/Walla Walla, KTAC 93.9 FM Moses Lake/Othello, KTBI 810 AM Wenatchee and Central Washington.
---
If you do not already receive the 810 Club email programming bulletins, email 810Club@810Club.org now and ask to be placed on the list. Simply click on the radio.
---
ACN CEO, Tom Read, answers listener's questions that have been asked by 810 Club members. You can also email ACN with your questions.
Click here for ASK TOM READ.
---
The Unchanging Word with Dr. Mitchell Now On Each Weekday At 3:30pm.
Listen to Patriot Radio with Matt Shea Tuesday and Thursday and Kevin Wolter on True Wealth, sponsored by Coins Plus, Monday, Wednesday, and Friday at 4pm and again at 9pm on ACN. To contact True Wealth, email Info@coinsplus.com.
---

Chiropractic Care * Corrective Exercises * Lifestyle Advice * Nutritional Counseling * Massage Therapy * Spinal & Postural Screenings Northpointe Office 509-464-2273 Monroe Office 509-326-3795 www.houkchiropractic.com
Hear Dr. Houk on ACN Saturdays at 6am and KTW Saturdays at 7:00am and 1:30pm. Sundays at 8:00am.
---
God, Family and Country with David Taylor Guest: Jason Overstreet
This week, on God, Family and Country, June 24th, David and Jason continue their look at the now third Special Session. The June Taxation ... I mean, Revenue Forecast came out and the numbers are essentially flat. David and Jason also discuss Virginia Governor Terry McAuliffe's "Fuzzy Math" on gun homicides. Finally, Jason and David discuss the newly formed Climate Confederacy. Hear all this and more, this week, on God, Family and Country.

ACN : Saturday 10:30am
It Seems To Me with TOM READ Guest: Ashley Possin
Host Tom Read (www.tomread.info) and Bible teacher Ashley Possin discuss the research that indicates a large number of Christians do not really know what the Bible says.
This leads Christians to be persuaded by the media to accept that which is truly non Biblical. This is the importance of solid Bible teaching that relates to our every day living. The program will also share news about Ashley's new Bible teaching program beginning July 15th on KTW 630 AM and KTW 96.5 FM.
ACN Network: Saturday 8:30am, 12 Noon, 4:00pm, 5:30pm Sunday 7:00am
KTW - 630 AM 96.5 FM: Saturday: 6:00am, 8:00am, 1:00pm Sunday: 7:30am, 10:00am, 5:30pm
---
Liberty and Posterity with Ron Higgins
Liberty and Posterity radio program scheduled to be broadcast this Saturday, June 24, 2017. The program documents how our society's ethics and morality are legally based on the Bible via the Declaration of Independence, which is the first of the four organic laws of the United States. The program also explains how the current push to force sexual anarchy on our society is a threat to our liberty, and how the Secretary of Education fails to actively defend the health, safety, or Constitutional rights of parents and children from the onslaught of lies and depravity that politicians who support this sexual anarchy movement are forcing on our schools.

ACN Network: Saturday 10:00am
LBS Network: KTW - 630 AM and 96.5 FM Sunday 1:30PM
---
John Jacob Schmidt Program
Are you a libertarian? A conservative? Or a liberal? You might be surprised. Join John Jacob this Saturday on KTW, June 24th, when he outlines the differences between the libertarian, the liberal, and what most of us are without even realizing it – 'Classical Liberals'. It's not about labels, it's about taking back the narrative in a world that is attempting to malign Christian patriots by redefining us and what we stand for.
LBS Network: KTW - 630 AM and 96.5 FM Saturdays 9:00am
---
JOHN LOEFFLER'S STEEL ON STEEL - The Alternative News Radio on KTW Sundays at Noon and on ACN Saturdays at 6pm.

06/24/2017 It's a One-World After All- Tolerance and inclusivity are great things – until they aren't. In this week's boralogue, John looks at hypocrisy from the Left, comparing reactions after the Arlington baseball field shooting with those following the Oklahoma City bombing in 1995. Everything we have been told by progressive elites for the past three decades about tolerance and equality have been ignored and violated by the very same progressives in recent years.

Globalists are always lurking around every corner, pulling the strings on societal issues. We welcome back historian and Former Senior Associate at the Department of Education Dr. Dennis Cuddy (www.newswithviews.com) who note only discusses the deep state's ties to globalism and the history of corruption with the one-world movement, but also predicts where the globalists are taking us and when that will happen.

The Muslim month of Ramadan is coming to a close and it has been one of the most violent in history. Shahram Hadian (www.tilproject.com), Founder of the Truth In Love Project and a former Muslim draws on his expertise of Islam to explain what the Koran says about Ramadan as well as the real facts about sharia law and how it is not compatible with the U.S. Constitution.

John's quote of the week:

"This elite progressive group in the last 30 months has violated every single standard they have ever preached at us regarding tolerance, diversity, inclusivity, equality, hate speech, etc. They do not believe what they have preached. When it comes to the elections in 2018 and 2020, this group has demonstrated that they are singularly unfit to lead a nation such as ours."

IMPORTANT NOTE: John has lost one of his sponsors due to sudden unemployment. We need a new family to step forward as a participating sponsor to keep John on the air. Email ACN@ACN.cc and tell us the monthly amount you can invest in freedom by helping to sponsor John.

<![if !supportEmptyParas]> <![endif]>Steel on Steel is made possible and sponsored by

Eric Katzer of Westcoast Window Cleaning of Spokane. Phone 509 325 9484.
---
ACN announces the program "Hear It Again". The purpose is to hear again some of the great Bible teaching radio programs of the 40s and 50s. The series is now presenting historic programs of the Old Fashioned Revival Hour. "Hear It Again" is being aired Sundays at 10pm.
The story of the Old Fashioned Revival Hour traces the history of religious broadcasting in the United States. For the background and history of this program that featured Dr. Charles E. Fuller, click on the FULL STORY.
---

---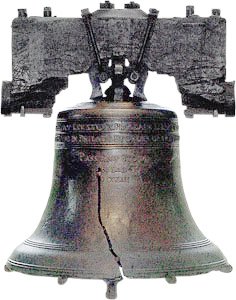 Mity Mike says, "KTAC is now an affiliate of th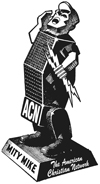 e
Liberty Broadcasting System".
ACN - Its All You Need