Welcome to America's Great Christian Network Serving Over Two Million People in Eastern Washington State, Northern Idaho, and Northeastern Oregon and Around The World Via The Internet
Pray For Our Military Forces This Memorial Day Weekend
---
Memorial Day is a federal holiday in the United States for remembering the people who died while serving in the country's armed forces. The holiday, which is observed every year on the last Monday of May, originated as Decoration Day after the American Civil War in 1868, when the Grand Army of the Republic, an organization of Union veterans founded in Decatur, Illinois, established it as a time for the nation to decorate the graves of the Union war dead with flowers. By the 20th century, competing Union and Confederate holiday traditions, celebrated on different days, had merged, and Memorial Day eventually extended to honor all Americans who died while in the military service. Wikipedia
---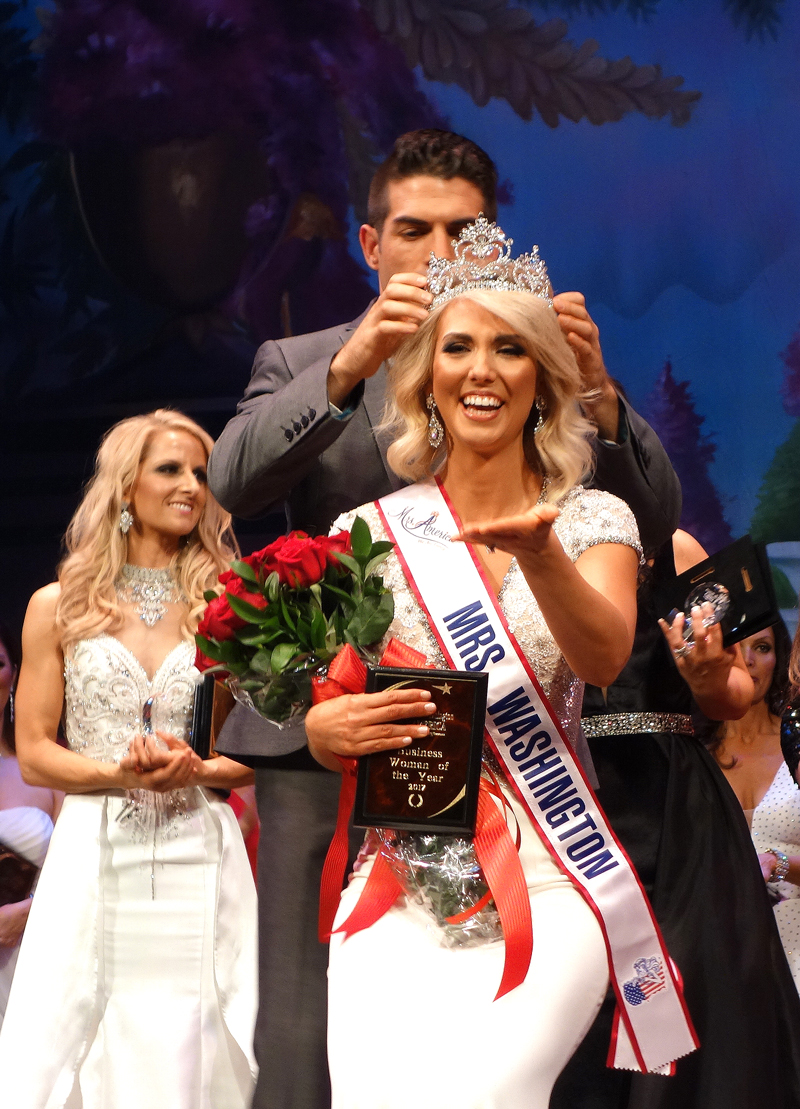 ACN program host, Dr. Chris Murphy, places the crown on the head of his wife Deidra, as she was crowned Mrs. Washington America 2017.

The Mrs. Washington Pageant was held Saturday evening in Olympia where 21 contestants participated as representitives of our major Washington State cities.

The pageant represented the 25th anniversary of the Mrs. Washington Pageant under the direction of Dr. David and Pamela Carmel. In attendance were 24 of the former Mrs. Washington America Queens including our own Melinda Read, Mrs. Washington 1991. Also in attendance was ACN's Tom Read who was the long time MC for the Mrs. Washington Pageant.
Looking on at the crowning of Deidra, from the home of KTAC and KTBI, is Mrs. Moses Lake, Susanne Paterson.
---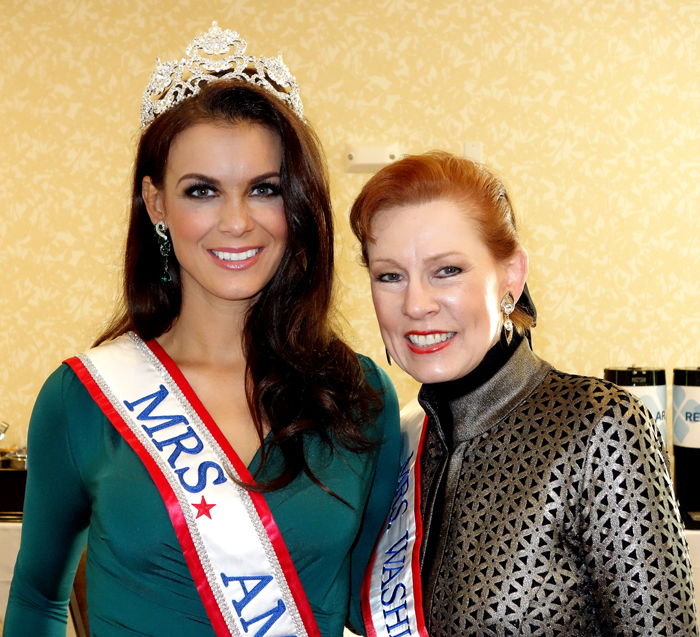 Moses Lake and Ephrata, home of KTBI and KTAC, can be justly proud that the national title holder, Mrs. America, is Natalie Luttmer. Yes, Mrs. America 2017 is a resident of Moses Lake and the former Mrs. Washington 2016, and Mrs. Moses Lake. Natalie, pictured above with ACN's Melinda Read, who was covering the Mrs. Washington Pageant 2017 for KTBI and KTAC and appeared on stage at the Pageant as a former Mrs. Washington.
---
IMPORTANT ACTION REQUIRED!

May is listener appreciation month for Dr. McGee's Thru The Bible broadcast. It is an opportunity for you to share what Dr. McGee's teaching has meant to your family over the years on ACN. The ministry keeps track of your response, as it provides a listener survey which helps them determine which radio stations to continue the broadcast on and which do not have enough listeners to warrant continuing. So it is important that you participate in Letter Month during May.
You can phone 1 800 652 4253 and leave a message that you listen to Dr. McGee on the ACN Radio Network. In addition, you can then share any message you wish for the ministry.
Or you can email Dr. McGee's office at bible bus at ttb dot org. That is
biblebus@ttb.org
.

Finally, you can send a post card or letter to PO Box 7100, Pasadena, California; 91109

Whichever contact method you prefer, please contact Thru The Bible today. That will be a vote for Dr. McGee's teaching to continue to come to you each day on ACN.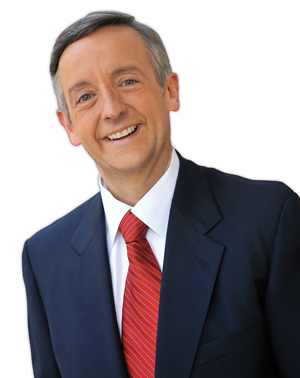 Many of you have asked for a daily teaching ministry with sermons that would not hesitate to share what the Bible says about such subjects as same-sex marriage, cults, the Muslim religion and many other topics that are involved with our society and daily living today.
You asked and ACN has responded with the teaching of Dr. Robert Jeffress at 11am on your ACN network affiliated station. His program is called "Pathway To Victory".
Dr. Jeffress is not afraid to take a Biblical stand on what some consider to be too controversial. While a pastor in Wichita Falls in 1998, Jeffress sought to have two children's books about children with gay or lesbian parents removed from the public library.
In 2008 Jeffress, shared what the Bible said in a sermon entitled "Gay Is Not OK".
In September 2010, Jeffress called Islam an "evil, evil religion," and in December 2010 he established a "Naughty and Nice List" in which businesses were identified based on whether or not they openly celebrated Christmas. He stated in an interview that he wanted to do something positive to encourage businesses to acknowledge Christmas and not bow to the strident voices of a minority who object to the holiday. An outspoken opponent of same-sex marriage, Jeffress has described such marriages as being "counterfeit."
This is a pastor that will deliver daily, Biblically based messages, that fulfills the addition that many ACN listeners have requested.
Dr. John G. Mitchell on the Unchanging Word program is now heard daily at 3:30pm to provide the most powerful afternoon teaching hour on Christian Radio. He is teamed with James MacDonald from 3 to4pm on your local ACN network affiliated Christian station.
Dr. Robert Jeffress is Senior Pastor of the 13,000-member First Baptist Church, Dallas, Texas and a Fox News Contributor. He is also an adjunct professor at Dallas Theological Seminary.
Dr. Jeffress has made more than 2000 guest appearances on various radio and television programs and is a Fox News Contributor.
Dr. Jeffress is the author of 24 books including "Why Your Eternal Future Matters Today", and his newest book, "A Place Called Heaven: What Jesus Is Preparing For You", to be released September 2017.
Dr. Jeffress graduated from Southwestern Baptist Theological Seminary with a D.Min., a Th.M. from Dallas Theological Seminary, and a B.S. degree from Baylor University. In May 2010, he was awarded a Doctor of Divinity degree from Dallas Baptist University. In June 2011, Dr. Jeffress received the Distinguished Alumnus of the Year award from Southwestern Baptist Theological Seminary.
Dr. Jeffress and his wife Amy have two daughters, Julia and Dorothy, and a son-in-law, Ryan Sadler.
---
1050 AM is now back home, back where it started with the best Bible teachers in the country, as the newest affiliate of the American Christian Network. KFIO, The Magnificent 1050 AM, provides Christian programming to a wide area previously without local Christian radio. Reception reports have been phenomenal . For your reception report, email KFIO@KFIO.info.
History of 1050 AM and the historic KFIO call letters click HERE!
---
"Eyes On Washington" is one of Seattle's most popular radio programs among Christians. It is produced through the Salem Christian stations in Seattle and has been a primary source of "straight talk" about state and national issues of importance to Christians, from a Biblical perspective.
The program features Pastor Marty McClendon and Doug Basler. A special state wide weekly version of Eyes On Washington is now heard Saturdays at its new time of 11am on the full ACN radio network.
Pastor McClendon can be reached by mail at the following address:
PMB 173, 5500 Olympic Drive, Suite H 105, Gig Harbor, Washington 98335. Telephone 1 800 738 1474.
---
The Bible Answer Man with Hank Hanegraaff is now heard on the full ACN radio network daily at 8pm.
Widely regarded as one of the world's leading Christian authors and apologists, Hank is deeply committed to equipping Christians to be so familiar with truth that when counterfeits loom on the horizon, they recognize them instantaneously.
Through his live call-in radio broadcast, Hank equips Christians to read the Bible for all it's worth, answers questions on the basis of careful research and sound reasoning, and interviews today's most significant leaders, apologists, and thinkers.
Hank is heard live on KTW AM and FM and the live LBS network streaming. Phone in and participate between 3 and 4pm weekdays and then tune in at 8pm and hear yourself on national radio. Phone toll free 1 888 275 4265.
---
Gary Randall mentioned on his November 9th program on ACN that Dr. Jess Read was the last person to cross the Tacoma Narrows Bridge before it went down in 1940. Yes, that was Tom Read's father. Now, you can read the rest of the story.

Click HERE!
---
Dr. James Dobson and his son have a new program, Dr. James Dobson's Family Talk, weekdays at 6pm, exclusively on ACN.
Have Dinner With Dobson weekdays at 6pm on ACN
On EYE ON, Sundays at 12:30pm, On EYE ON
---
Here is a picture of the ACN and LBS icons that you will find at your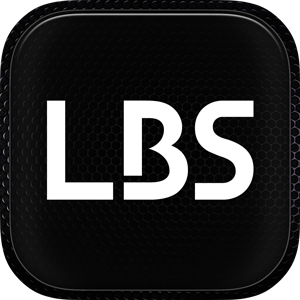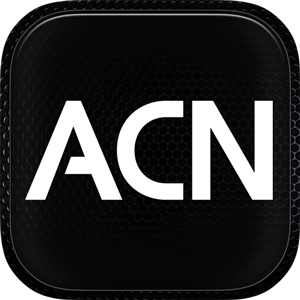 cellphone app store. Go to your app store on your cell hone and click on the black and white ACN icon and download the free app. The icons, as pictured, will be available on your phone. Simply click on the icon and the ACN network audio will start playing through your cell phone. After you download the ACN free app, then go back to the app store and download the LBS app. The iPhone and Android cell phones have the app available now for downloading.
For the Blackberry and other cell phone, click on ACN to listen to the ACN network and click on LBS to listen to the Liberty network.
---
Want a complete ACN program schedule or a schedule for any of the ACN network affiliates? Simply click on EMAIL and email us your name, full postal mailing address and the affiliate to which you listen: KSPO 106.5 FM Spokane, KTRW 630 AM Spokane, KYAK 930 AM Yakima, KGDN 101.3 FM Tri-Cities/Walla Walla, KTAC 93.9 FM Moses Lake/Othello, KTBI 810 AM Wenatchee and Central Washington.
---
If you do not already receive the 810 Club email programming bulletins, email 810Club@810Club.org now and ask to be placed on the list. Simply click on the radio.
---
ACN CEO, Tom Read, answers listener's questions that have been asked by 810 Club members. You can also email ACN with your questions.
Click here for ASK TOM READ.
---
The Unchanging Word with Dr. Mitchell Now On Each Weekday At 3:30pm.
Listen to Patriot Radio with Matt Shea Tuesday and Thursday and Kevin Wolter on True Wealth, sponsored by Coins Plus, Monday, Wednesday, and Friday at 4pm and again at 9pm on ACN. To contact True Wealth, email Info@coinsplus.com.
---

Chiropractic Care * Corrective Exercises * Lifestyle Advice * Nutritional Counseling * Massage Therapy * Spinal & Postural Screenings Northpointe Office 509-464-2273 Monroe Office 509-326-3795 www.houkchiropractic.com
Hear Dr. Houk on ACN Saturdays at 6am and KTW Saturdays at 7:00am and 1:30pm. Sundays at 8:00am.
---
God, Family and Country with David Taylor Guest: Jason Overstreet
This week, on God, Family and Country, May 27th, David and Jason discuss the beginning of the 2nd Special Session of 2017. David and Jason also discuss Jason's recent trip to the Creation Museum and the Ark Exhibit in Kentucky. Hear all about the trip, the cultural and spiritual lessons, and an amazing example of community, this week, on God, Family and Country.

ACN : Saturday 10:30am
IT SEEMS TO ME with TOM READ Guest: Rita Stec, MD Part Two - Subject Cancer
Dr. Rita Stec reviews with host Tom Read the foods that must be avoided and those that should be eaten and why. 70% of our daily diet should be fruits and vegetables. We are what we eat and what we do not eat. In additon, Dr. Stec continues to answer listener questions.
ACN Network: Saturday 8:30am, 12 Noon, 4:00pm, 5:30pm Sunday 7:00am
KTW - 630 AM 96.5 FM: Saturday: 6:00am, 8:00am, 1:00pm Sunday: 7:30am, 10:00am, 5:30pm
---
Liberty and Posterity with Ron Higgins
Liberty and Posterity program scheduled for broadcast this Saturday, 5/27. The program discusses the importance of memorials (both tangible and intangible; our society's "ebenezers" (refer to 1 Samuel 7:12)), and how the "powers that shouldn't be" are tearing down our monuments to liberty, righteousness, and sanity, and replacing them with monuments to tyranny, wickedness, and depravity, as they attempt to move our society from the Rock of Jesus Christ (refer to Matthew 7:24-27) to the sands of Satan.


ACN Network: Saturday 10:00am
LBS Network: KTW - 630 AM and 96.5 FM Sunday 1:30PM
---
John Jacob Program
Body slamming propagandists! Despite one Montana Republican candidate's gaffe, manhandling a belligerent reporter, the people have spoken and voted to keep Montana red. And in Idaho the propagandists continue to make their attempts to slam conservative, Christian patriots in the American Redoubt. John Jacob takes the biased reporting head on and sheds truth on the deception. Is the Inland Empire actually as liberal as the local press would have you believe? Their counting on you to believe it. The fight is on for the soul of America! Tune in to the 'Voice of the American Redoubt' on Saturday at 9am on KTW, Spokane.
LBS Network: KTW - 630 AM and 96.5 FM Saturdays 9:00am
---
JOHN LOEFFLER'S STEEL ON STEEL - The Alternative News Radio on KTW Sundays at Noon and on ACN Saturdays at 6pm.

05/27/2017 Luther Really Nailed It!

There's the actual trip President Trump took to the Middle East and then there's the one the media reported he took. In this week's boralogue, John looks at the real narrative of the President's trip: one of establishing meaningful and positive relationships with Israel and Muslim countries. Meanwhile back home, the Russia collusion narrative is failing so the liberals and the media are changing the talking point to that of obstruction of justice.

This year marks the 500th anniversary of Martin Luther's 95 theses being nailed to the door of a church in Wittenberg, Germany. Peter Hammond (www.frontlinefellowship.net), Founder and Director of Frontline Fellowship, examines the many changes brought about by the Reformation to the Church and society and how the freedoms we enjoy today got their start on a church door half a millennia ago.

Protests and riots have centered around anti-police and anti-free speech ideas in recent months, but who is behind all the outrage? And why? Art Thompson (www.jbs.org), CEO of the John Birch Society discusses the Communist Party's plan to overwhelm law enforcement, causing chaos in our cities, in order to call for a national police force. Citizens could then be controlled and cancerous ideologies could spread unabated.

John's quote of the week:

"The Reformation switched responsibility before God from an institution to between you and Him. And that I think was the beginning of the idea of hard work, industriousness, free markets, and the idea of freedom itself – all stemming from the idea of personal responsibility before God."

Section 6 is taking a break this week as we celebrate Memorial Day. We'll be back next week for more analysis by John on important stories highlighting emerging geopolitical trends around the world.

IMPORTANT NOTE: John has lost one of his sponsors due to sudden unemployment. We need a new family to step forward as a participating sponsor to keep John on the air. Email ACN@ACN.cc and tell us the monthly amount you can invest in freedom by helping to sponsor John.

<![if !supportEmptyParas]> <![endif]>Steel on Steel is made possible and sponsored by

Eric Katzer of Westcoast Window Cleaning of Spokane. Phone 509 325 9484.
---
ACN announces the program "Hear It Again". The purpose is to hear again some of the great Bible teaching radio programs of the 40s and 50s. The series is now presenting historic programs of the Old Fashioned Revival Hour. "Hear It Again" is being aired Sundays at 10pm.
The story of the Old Fashioned Revival Hour traces the history of religious broadcasting in the United States. For the background and history of this program that featured Dr. Charles E. Fuller, click on the FULL STORY.
---

---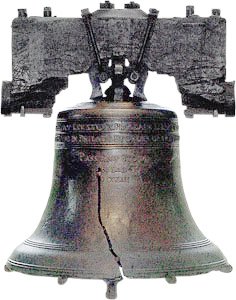 Mity Mike says, "KTAC is now an affiliate of th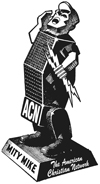 e
Liberty Broadcasting System".
ACN - Its All You Need