Welcome to America's Great Christian Network Serving Over Two Million People in Eastern Washington State, Northern Idaho, and Northeastern Oregon and Around The World Via The Internet
KFIO - THE MAGNIFICENT 1050 AM - Is On The Air!
1050 AM is now back home, back where it started with the best Bible teachers in the country, as the newest affiliate of the American Christian Network. KFIO, The Magnificent 1050 AM, provides Christian programming to a wide area previously without local Christian radio. Reception reports have been phenomenal . For your reception report, email KFIO@KFIO.info.
History of 1050 AM and the historic KFIO call letters click HERE!
---
---
"Eyes On Washington" is one of Seattle's most popular radio programs among Christians. It is produced through the Salem Christian stations in Seattle and has been a primary source of "straight talk" about state and national issues of importance to Christians, from a Biblical perspective.
The program features Pastor Marty McClendon and Doug Basler. A special state wide weekly version of Eyes On Washington is now heard Saturdays at its new time of 11am on the full ACN radio network.
Pastor McClendon can be reached by mail at the following address:
PMB 173, 5500 Olympic Drive, Suite H 105, Gig Harbor, Washington 98335. Telephone 1 800 738 1474.
---
The Bible Answer Man with Hank Hanegraaff is now heard on the full ACN radio network daily at 8pm.
Widely regarded as one of the world's leading Christian authors and apologists, Hank is deeply committed to equipping Christians to be so familiar with truth that when counterfeits loom on the horizon, they recognize them instantaneously.
Through his live call-in radio broadcast, Hank equips Christians to read the Bible for all it's worth, answers questions on the basis of careful research and sound reasoning, and interviews today's most significant leaders, apologists, and thinkers.
Hank is heard live on KTW AM and FM and the live LBS network streaming. Phone in and participate between 3 and 4pm weekdays and then tune in at 8pm and hear yourself on national radio. Phone toll free 1 888 275 4265.
---
Gary Randall mentioned on his November 9th program on ACN that Dr. Jess Read was the last person to cross the Tacoma Narrows Bridge before it went down in 1940. Yes, that was Tom Read's father. Now, you can read the rest of the story.

Click HERE!
---
Dr. James Dobson and his son have a new program, Dr. James Dobson's Family Talk, weekdays at 6pm, exclusively on ACN.
Have Dinner With Dobson weekdays at 6pm on ACN
On EYE ON, Sundays at 12:30pm, On EYE ON, we will visit with the City of Davenport, Washington.

---
Here is a picture of the ACN and LBS icons that you will find at your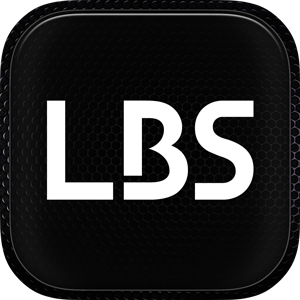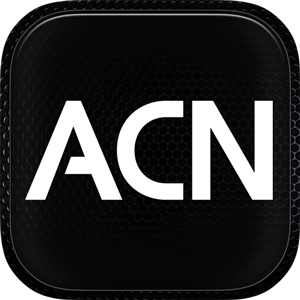 cellphone app store. Go to your app store on your cell hone and click on the black and white ACN icon and download the free app. The icons, as pictured, will be available on your phone. Simply click on the icon and the ACN network audio will start playing through your cell phone. After you download the ACN free app, then go back to the app store and download the LBS app. The iPhone and Android cell phones have the app available now for downloading.
For the Blackberry and other cell phone, click on ACN to listen to the ACN network and click on LBS to listen to the Liberty network.
---
Want a complete ACN program schedule or a schedule for any of the ACN network affiliates? Simply click on EMAIL and email us your name, full postal mailing address and the affiliate to which you listen: KSPO 106.5 FM Spokane, KTRW 630 AM Spokane, KYAK 930 AM Yakima, KGDN 101.3 FM Tri-Cities/Walla Walla, KTAC 93.9 FM Moses Lake/Othello, KTBI 810 AM Wenatchee and Central Washington.
---
If you do not already receive the 810 Club email programming bulletins, email 810Club@810Club.org now and ask to be placed on the list. Simply click on the radio.
---
ACN CEO, Tom Read, answers listener's questions that have been asked by 810 Club members. You can also email ACN with your questions.
Click here for ASK TOM READ.
---
The Unchanging Word with Dr. Mitchell Now On Each Weekday At 11am.
Listen to Patriot Radio with Matt Shea Tuesday and Thursday and Kevin Wolter on True Wealth, sponsored by Coins Plus, Monday, Wednesday, and Friday at 4pm and again at 9pm on ACN. To contact True Wealth, email Info@coinsplus.com.
---

Chiropractic Care * Corrective Exercises * Lifestyle Advice * Nutritional Counseling * Massage Therapy * Spinal & Postural Screenings Northpointe Office 509-464-2273 Monroe Office 509-326-3795 www.houkchiropractic.com
Hear Dr. Houk on ACN Saturdays at 6am and KTW Saturdays at 7:00am and 1:30pm. Sundays at 8:00am.
---
God, Family and Country with David Taylor Guest: Jason Overstreet
This week, February 18, on God, Family and Country, David and Jason look at some of the proposed tax increases alive and well this Legislative Session. How much is enough? Is $25 billion in new taxes over ten years enough? That's just the tip of the iceberg. Hear all this and more, this week, on God, Family and Country.

ACN : Saturday 10:30am
---
Steven Maggi Show
This week on Vegas Never Sleeps, February 18, you'll meet a famous showgirl who is the daughter of Hollywood royalty---Ms. Athena Calhoun. Later in the show, we will continue last week's conversation with Mark Stern, co-founder of the Punk Rock Bowling Festival, held annually in Las Vegas. Steve Cutler of the Casino Legends Hall of Fame will tell us what the future is for the Hall and finally, our Vegas Insider Scott Roeben will tell us about the local chefs making a name for themselves.

ACN Network: Saturday 7:00am KTW LBS Network: Saturday 6:00pm
IT SEEMS TO ME with TOM READ Guest: Rita Stec, MD Topic: Cancer
You listeners who responded to our email asking for questions you wanted asked of Dr.Stec, mentioned cancer more than any other topic. "Cancer" is the last word anyone wants to hear from their doctor. Tom and Dr. Stec will discuss if progress is being made in cancer treatment, prevention, and cure. They will also answer questions regarding the immune system and sugar consumption. This is a no miss program.

ACN Network: Saturday 8:30am, 12 Noon, 4:00pm, 5:30pm Sunday 7:00am
KTW - 630 AM 96.5 FM: Saturday: 6:00am, 8:00am, 1:00pm Sunday: 7:30am, 10:00am, 5:30pm
---
Liberty and Posterity with Ron Higgins
Liberty and Posterity program for this Saturday, February 18th, will refute the "Christian" opposition to the federal government screening potential immigrants by giving the Biblical and legal justification for screening potential immigrants in order to protect the citizens of the US.

ACN Network: Saturday 10:00am
LBS Network: KTW - 630 AM and 96.5 FM Sunday 1:30PM
---
John Jacob Program
In this week's 30-minute week in review, February 18, John Jacob will be discussing Trump's first week in office, and the shock to many that he is actually making good on his campaign promises. He wasn't kidding, but JJS offers some words of caution despite the cause for celebration. And then he discusses this weekend's event in John Day, Oregon, and 'The meeting that never happened' -- a tribute to Lavoy Finnicum, one year afer his death, and some words from Grant County, OR Sheriff Palmer.

LBS Network: KTW - 630 AM and 96.5 FM Saturdays 9:00am
---
JOHN LOEFFLER'S STEEL ON STEEL - The Alternative News Radio on KTW Sundays at Noon and on ACN Saturdays at 6pm.

02/18/2017 Hands Off My Assets!

:

President Trump recently met with sheriffs from around the country to discuss, among other things, civil asset forfeiture. In this week's boralogue, John shows why the President's decision to endorse forfeiture is wrong, looking at its history from good idea to money-grabbing corruption. Upholding the Constitution must return to policing.

How does newly appointed Attorney General Jeff Sessions link to civil asset forfeiture? Prominent forfeiture attorney Brenda Grantland (www.brendagrantland.com) points out that despite the increase of thousands of cases each year, made possible by Sessions' proposals in the Senate, drugs and crime have not decreased.

A whistleblower has revealed that the NOAA manipulated statistics in an attempt to assure climate conference attendees that the earth's temperature is increasing. Rejoining the program is Dr. Matt Briggs (www.wmbriggs.com), Adjunct Professor at Cornell University, who points out that taking the earth's temperature is quite difficult and climate alarmists will use whatever data best fits their narrative.

After President Trump's press conference with Benjamin Netanyahu this week, mainstream news outlets cried foul when he didn't call on them for questions. Curtis Houck (www.newsbusters.org), Managing Editor of NewsBusters refutes the media's claim that not calling on them is an attack on free speech as well as their attempt to equate new democrat townhalls with the Tea Party movement in 2009.

The hard Left seems content on being apologists for Islamic jihadists, but why? Richard Landes (www.seconddraft.org), History Professor at Boston University explains that the Left and jihadists have similar goals in combating supposed Western imperialism. The Left doesn't realize, though, that they will be discarded when the mission is finished.

John's quote of the week:

"If you expect us to support law enforcement when people say that police lives don't count – and we have and we do support you in that – then we expect you to support your oath to protect and defend the Constitution, not your cash flow."

IMPORTANT NOTE: John has lost one of his sponsors due to sudden unemployment. We need a new family to step forward as a participating sponsor to keep John on the air. Email ACN@ACN.cc and tell us the monthly amount you can invest in freedom by helping to sponsor John.

<![if !supportEmptyParas]> <![endif]>Steel on Steel is made possible and sponsored by

Eric Katzer of Westcoast Window Cleaning of Spokane. Phone 509 325 9484.
---
ACN announces the program "Hear It Again". The purpose is to hear again some of the great Bible teaching radio programs of the 40s and 50s. The series is now presenting historic programs of the Old Fashioned Revival Hour. "Hear It Again" is being aired Sundays at 10pm.
The story of the Old Fashioned Revival Hour traces the history of religious broadcasting in the United States. For the background and history of this program that featured Dr. Charles E. Fuller, click on the FULL STORY.
---

---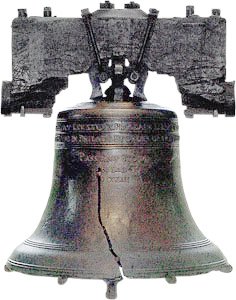 Mity Mike says, "KTAC is now an affiliate of th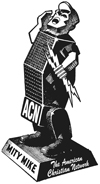 e
Liberty Broadcasting System".
ACN - Its All You Need